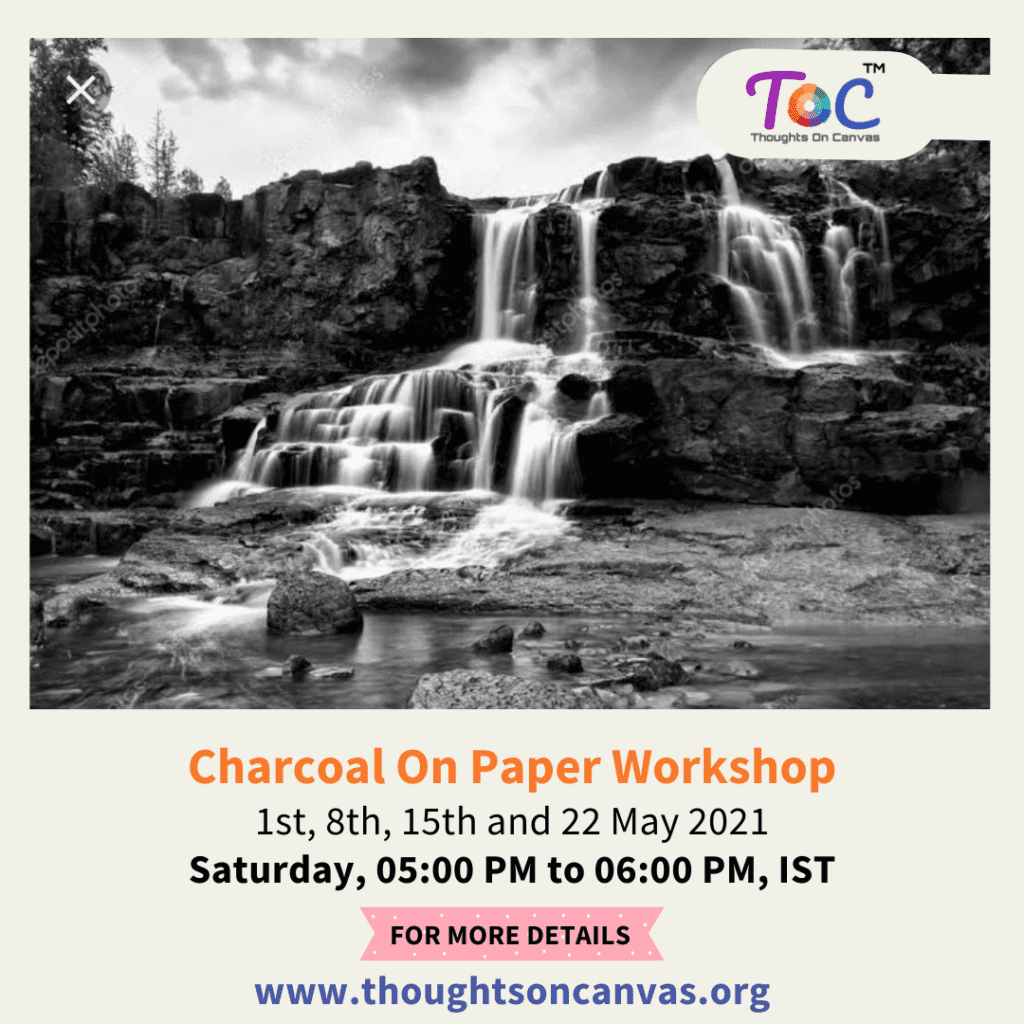 Create unbelievable 3D realistic effects with charcoal drawing!
Come for four sessions on Saturday evenings in May and walk away with our own beautiful hyper realistic waterfall, you will feel the water is flowing from the edge of the page!
Saturday 05:00 PM to 06:00 PM IST on 1st, 8th, 15th and 22nd May 2021.