Age Suitability : 15+ years
Elegibility :
10th Class cleared
Description: Pencil Sketching, Charcoal, Soft Pastels , Oil/ Acrylic on Canvas program  
Program Objective: Learn how to draw faces and portraits, human figures, nature animals and birds, hyper realistic still life and fashion illustrations.Develop appreciation for creating fine art, develop better hand- eye coordination and observation skills for both creative art sketching and painting.
Illustration and drawing preparatory for 10th cleared students for further studies in Bachelors in Fine Arts ,Architecture, Fashion, Apparel , Jewellery or Interior Design.
Can also be supporting course in parallel to ongoing Bachelors program to enable better hand for engineering, architecture , fashion and other design courses.
Class Schedule: 6 classes a week , 60 minutes each class ( Monday – Sunday)
Duration of course: 12 months
Number of Modules: 6
Modules: Faces and Portraits, Human Figures, Nature, Hyperrealistic Still Life, Fashion Illustrations, Animals and Birds
Assessment Framework: Portfolio Drawings or Sketches at every Module (40%) , Half yearly assessment assignment (20%) , Invigilated Final Year Examination (30%), Class Participation and Teacher Assessment (10%)
Pass Percentage: 60% Passing , 80% for Diploma with distinction
Fees: Payable in advance for 12 months Rs. 72,000/= or 12,000/= per module (module is for 2 months).
Examinations / Invigilation Fees separate , 7500/= payable at mid-year
Diploma Class Timings (fixed):
Monday , 6:00 PM – 7:00 PM IST
Tuesday off
Wednesday, 6:00 PM – 7:00 PM IST
Thursday 4:00 PM – 5:00 PM IST
Friday, 6:30 PM – 7:30 PM IST
Saturday , 6:30 – 7:30 PM IST
Sunday, 6:30 PM – 7:30 PM IST
Learn how to Draw Faces and Portraits
Mediums Used: Pencil Sketching, Soft Pastels
Mode of teaching: Zoom Business
Description:  
Learn face measurements and face structure proportions.

 

Sketching using perspectives , eye level and ratios

Study of human expression, skull reading and character

 

Learn 5 elements of shading for different styles and effects

Hatching and cross hatching technique, tonal sketching and blending

 

Use eraser to define form, smudge techniques and final finishing
      Sample image that will be taught ( actual images used in module may differ) :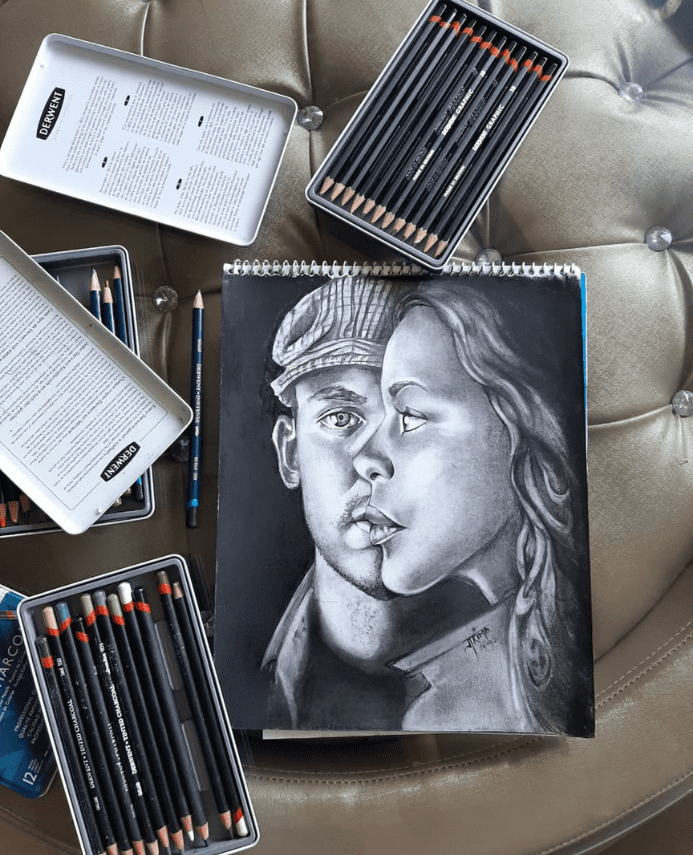 Learn how to Draw Human Figures and Anatomy
Mediums Used:  Water Colours / Colour Pencils
Mode of teaching: Zoom Business
Description:   
Learn human anatomy like skeleton, muscles, breasts, skin effects

Learn the difference between female and male body proportions

Understand the power of light and shadow around the human figure

Identify the most powerful position for drawing figure art
      Sample image that will be taught ( actual images used in module may differ) :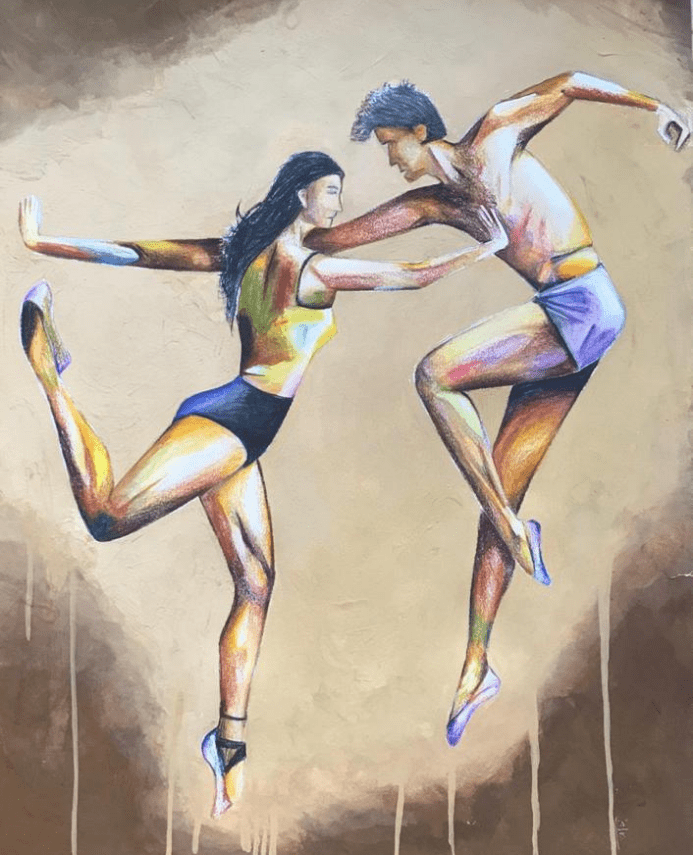 Mediums Used:  Charcoal / Acrylic or Tempra Paint
Mode of teaching: Zoom Business
Description: 
Learn how to draw with one-point and two-point prespective

Learn how to identify horizon line and vanishing point in a scene or location

 

Use different strokes of brush to paint,  understand brush loading and color palette mixing

Understand the power of light, using shadow and depth

Working in different tones e.g. light, medium, dark

Reverse painting with eraser

 
Sample image that will be taught ( actual images used in module may differ) :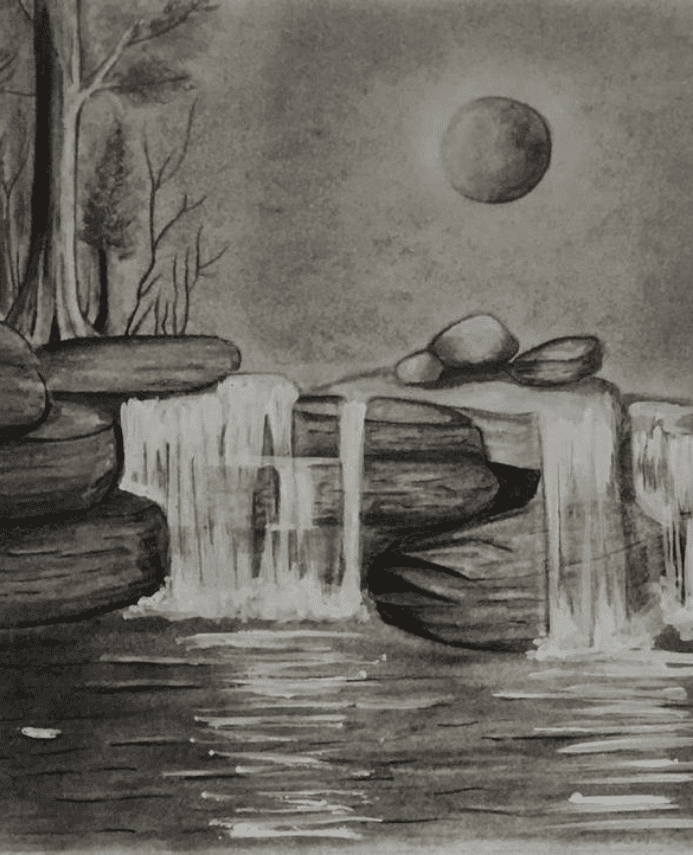 Learn how to Paint Hyper realistic Still Life
Mediums Used: Oil / Acrylic on Canvas
Mode of teaching: Zoom Business
Description:  
Learn how to draw still-life compositions using eye level and distance

Use different strokes of brush to paint,  understand brush loading and color palette mixing

How to make gradients of color using acrylic/oil  paints

Using source of light, tonal variation, composition to draw from different angles

Final finishing including edges, merging of colors, and outlining
Sample image that will be taught ( actual images used in module may differ) :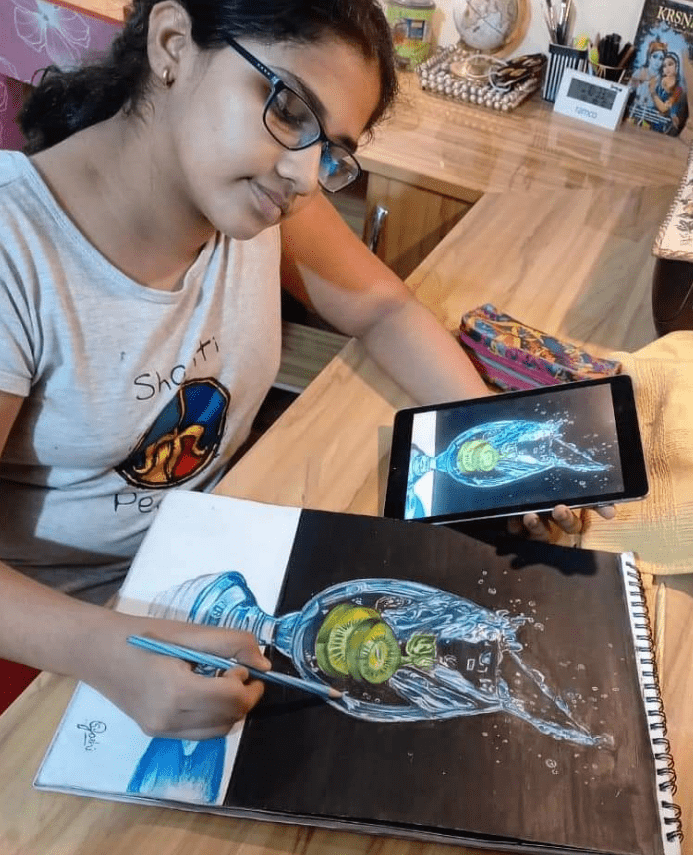 Learn how to Draw Fashion Illustrations Interior Drawings, Architecture
Mediums Used: Ink on Paper/ Pencils
Mode of teaching: Zoom Business
Description:   
Basics of fashion illustration, techniques for different fashion poses 

Learn how to draw with one-point and two-point prespective for interior drawings and architecture

Study of foreground and background

Draping , drawing garments on posing figures and bodice blocks

Learn to draw different types of head and body profiles, body in motion using proportions
      Sample image that will be taught ( actual images used in module may differ) :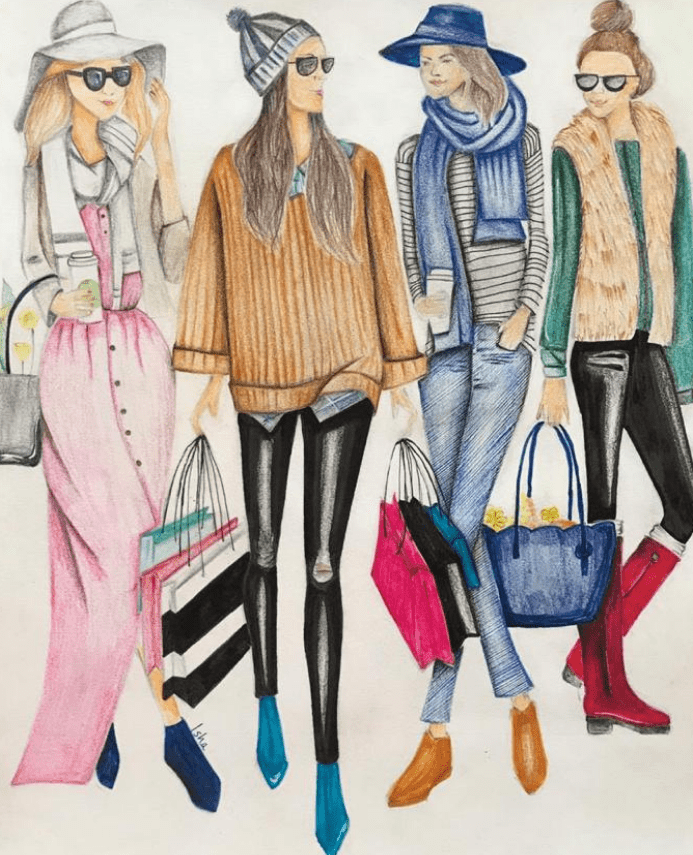 Learn how to Draw Animals and Birds
Mediums Used: Color Pencils / Soft Pastels
Mode of teaching: Zoom Business
Description:   
Creating animal drawings from simple geometric shapes

Learn ratio and proportions , detailing of skin of animals and birds

Learn shading variation with color pencils and soft pastels

Study of different colors & color mixing, gradients of color using various mediums

Merging of colors and finishing of edges
      Sample image that will be taught ( actual images used in module may differ) :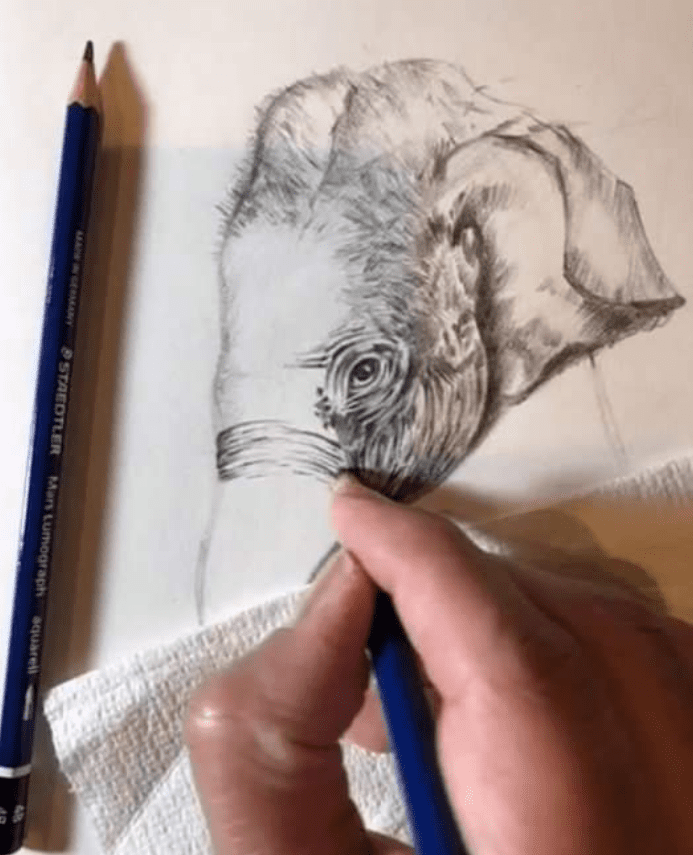 Day 1 material:
A4 or A3 Cartridge sheet drawing file ,GSM 145
Simple HB Pencils, eraser, sharpener, scale 12″
Other material: All other material can be gradually purchased and would be advised in class as every drawing or painting proceeds:
Shading pencils 2b 4b 6b 8b 10b
Water soluble pencil colors (Staedtler preferred brand) – 24 shades
Soft pastels, 20 shades
Fixative
Sponge, ear- buds, cotton
Tissues, water container, palette, rough cleaning cloth
Acrylic colors, 24 shades cake preferred
Water colors, 24 shades cake preferred
Poster colors (or Tempera colors), 12 shades
Oil colors, 12 shades
Rectangular Canvas (size TBD)
Paint Brushes (flat and round) # 1, 2, 4, 6 & 8
Color markers / sketch pens – 12 shades